College Party Guru is your college party 101. We have all the details you need for your next party. Whether you are looking for a unique theme party idea, rules to a legit drinking game, some sick mixed drink recipes or the newest hottest music; we have you covered. We also try to mix it up with articles about weed, pledging, hookups, hangovers, ect... because what would college partying be without those? Let your friends know to check us out before your next party and make sure to rage even harder for us!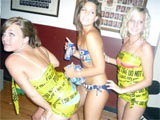 ABC stands for Anything But Clothes. Party goers must show up in "Anything But Clothes." This is one of the favorite themes of college campuses nationwide. Everyone gets to dress up in crazy costumes and sex outfits. Whether you decide to wrap your body in caution tape or condoms its sure to be a fun night ahead!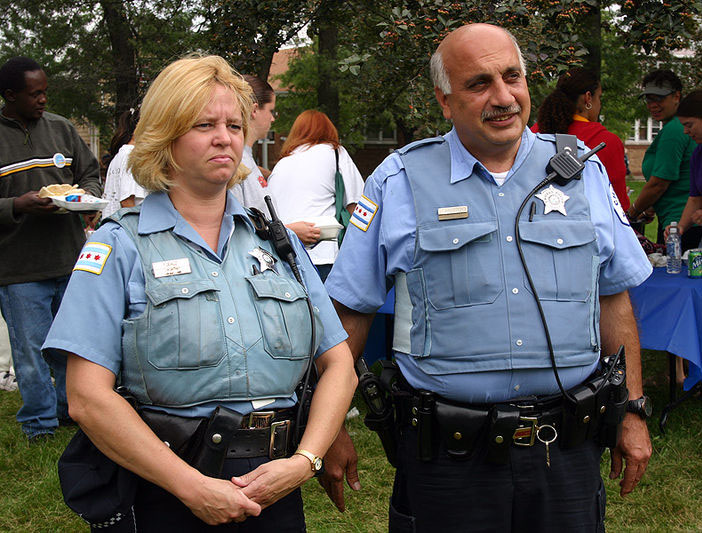 When planning a party the last thing you want to happen is it getting busted by the cops. If the cops come it completely shuts down the party, you get a big fine and if you are renting, your landlord gets notified. All of that sucks, so we have some tips to help you avoiding getting rolled on by the cops.
Did you go out to an awesome party last night and drink too much? We all know hangovers are the worst, everything feels too bright and your head is constantly pounding. Well we have some tips, remedies and cures for your hangover.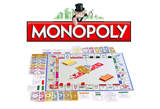 What doesn't sound good about turning a "bored" game into something fun? We have all the details on how to turn the board game Monopoly into a drinking game. All you need is the game, a glass and some beer!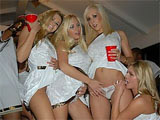 Ready to throw a kick-ass party this weekend? This is the list of the top ten most popular college theme parties. You have to go to each of these parties at least once. Whether it is a classic toga theme party or a rocking black light party you are sure to have a great time. Hopefully this list will inspire you to live it up!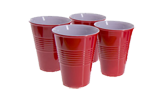 Everyone knows and loves beer pong and flip cup! Chandelier is a drinking game that combines these two games and chugging. Try out this drinking game at your next party to mix things up. Read more for the details on how to play.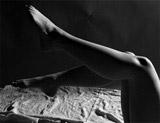 The theme party Seven Deadly Sins is loads of fun. This party can be both a blast to decorate for and awesome to dress up as a sin. The girls have a reason to dress up slutly (Lust/Envy) and the guys have an excuse to be lazy (Sloth). Pick a sin and deck your costume out!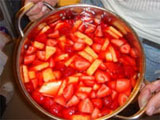 Jungle Juice is necessary for any good party. Jungle Juice makes a big party a success by providing enough alcohol for everyone. All different types of alcohol are used in this recipe. If you make this mixture right you won't even taste all the alcohol. This recipe makes twenty gallons of Jungle Juice; enough to keep a ragger going all night!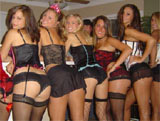 What could be more fun than dressing up in your most classy clothes when going out? A CEOs & Office Hoes Theme Party gets all the guys to dress up in suits and nice business attire while the girls get to dress up like slutty office secretaries. Its always fun to hit the town looking your best and this party is sure to be a fun time!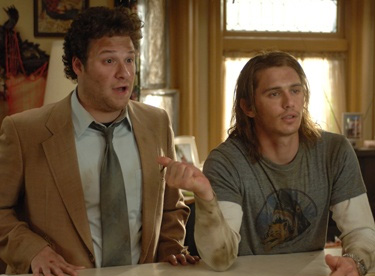 Brought to you by our friends at Ganja Wise. This article features the six types of weed smokers you probably have met before in your ganja travels. Details on everyone from the Casual Toker to the Pot Head. Which one are you most like?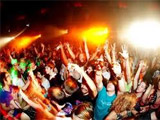 This list is the all too often overlooked ridiculously cool nightlife districts from around the country. We decided to skip the obvious. Sure, everyone knows that New York is wild, Miami is sizzling, L.A. is over the top fun and lets not even get started about Vegas. But friends, there is so very much more fun to be had in this country!