College Party Guru is your college party 101. We have all the details you need for your next party. Whether you are looking for a unique theme party idea, rules to a legit drinking game, some sick mixed drink recipes or the newest hottest music; we have you covered. We also try to mix it up with articles about weed, pledging, hookups, hangovers, ect... because what would college partying be without those? Let your friends know to check us out before your next party and make sure to rage even harder for us!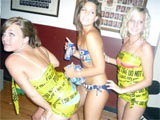 ABC stands for Anything But Clothes. Party goers must show up in "Anything But Clothes." This is one of the favorite themes of college campuses nationwide. Everyone gets to dress up in crazy costumes and sex outfits. Whether you decide to wrap your body in caution tape or condoms its sure to be a fun night ahead!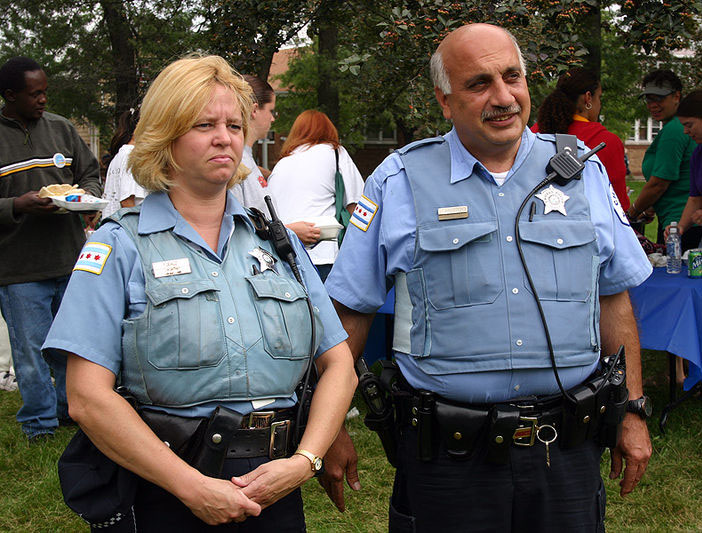 When planning a party the last thing you want to happen is it getting busted by the cops. If the cops come it completely shuts down the party, you get a big fine and if you are renting, your landlord gets notified. All of that sucks, so we have some tips to help you avoiding getting rolled on by the cops.
Did you go out to an awesome party last night and drink too much? We all know hangovers are the worst, everything feels too bright and your head is constantly pounding. Well we have some tips, remedies and cures for your hangover.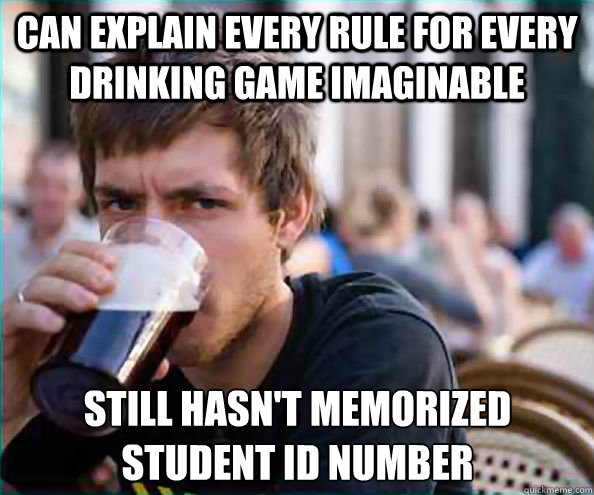 The name isnít all that appealing, but Asshole is a classic drinking game thatís been played for years passed and even more to come. With at least 5 of your closest dorm mates or friends and a deck of cards, you can wind up strutting your stuff as the President or hanging your head in shame as the Asshole. Play your hand right and thereís no way you will end up on bottom.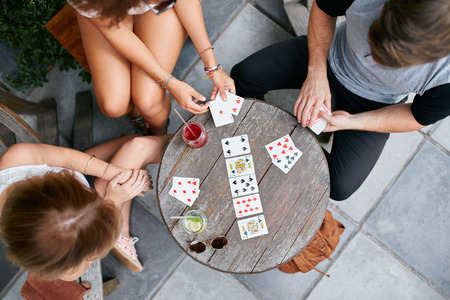 You may think you will have to whip out some Kung Fu during Dragon Master, but the name of the game is not very indicative of whatís in store. Dragon Master is a lengthy game made up of 5 smaller games, all coming with their own rules and regulations. This game requires some hefty understanding, so itís best to not start things off a little tipsy.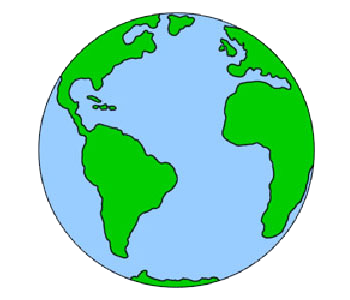 You may be stuck inside your dorm room, unable to traverse outside of your town, much less the United States, but that doesnít mean you canít travel. With the amount of alcohol you consume in Around the World, thereís no question as to why this popular drinking game earned its title - even if that isnít the real reason why.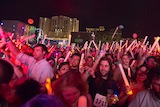 Being a college student AND maintaining a healthy party lifestyle is not the easiest thing to do. We can make your life easier, though, with our guide to Sin City's nightlife. Check out what we have to say, and you'll be partying with the best of them.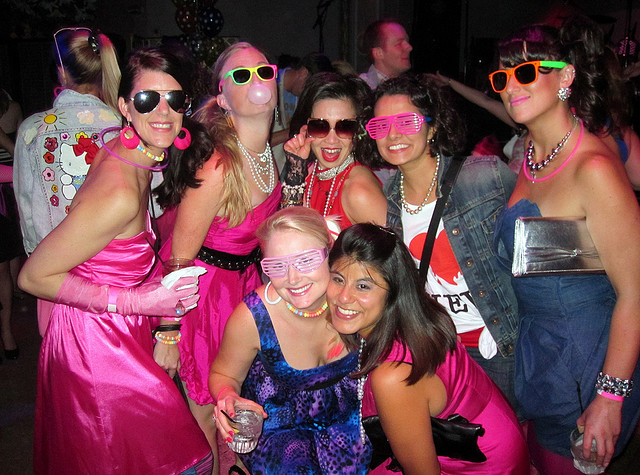 Extravagance, punk rock, class, leg warmers, gowns, headbands - this combination of items can only mean one thing. It's the 80's Lady and Pageant Baby theme party! Let your inner rocker fly or tone things down in your tiara and sash. Either way, this is a bash to remember.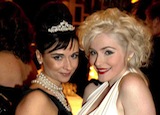 What do you get when you mix a guessing game and celebrity lookalikes? The Famous Who party. If you're into stumping your fellow classmates, you can do it here with an obscure celebrity costume that will leave them guessing, and you sober.
The term "retro" can really mean a lot of different things depending on who you talk to, but wholly, most people regard it as a reference to the 70's and 80's. A retro party, then, is pretty much a combination of both - even sneaking in some of the 90's in there.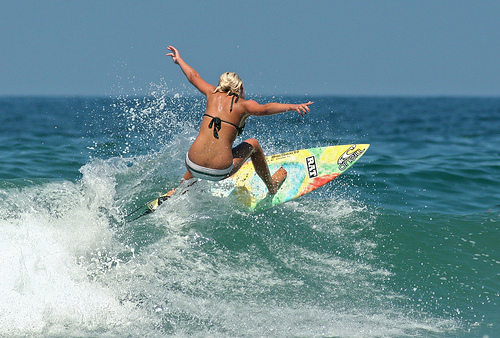 Whether you're by the beach or quite a distance from it, the Lifeguard Bros and Surfer Hoes theme party will fit you perfectly. Put on your Baywatch gear and get ready to party the night away.