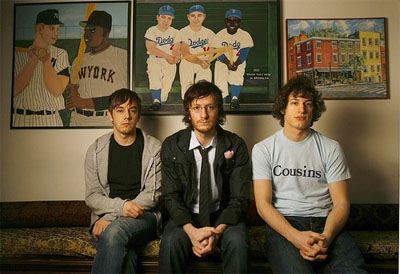 The Lonely Island is back with their new hit song called I Just Had Sex. This is their first single from their new album. Simply sit back, hit play, and laugh your ass off. They always make completely ridiculous hip-hop songs and this one is no exception.
About The Lonely Island
The Lonely Island is a comedy troupe consisting of filmmakers Akiva Schaffer, Jorma Taccone, and Andy Samberg (aka The Dudes). The group was originally formed in Berkeley, California in 2001 but they now reside in New York City. They write, produce, and are featured in the "SNL Digital Shorts" on Saturday Night Live (Samberg is a current cast member, Taccone and Schaffer are writers) most notably "Lazy Sunday," "Dick In A Box" Ft Justin Timberlake, "Jizz In My Pants," and "I'm On A Boat" featuring T-Pain.
Music Video