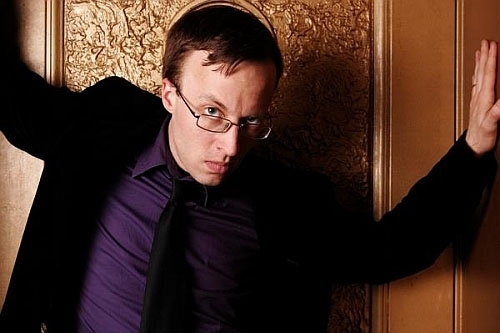 Schaffer the Darklord brings you their new song The Bender. This stupid awesome music video shows you exactly how not to party and was directed by Burke Heffner. The partying starts so good and ends so bad. You have to watch this video for an entertaining party scene.
About Schaffer the Darklord
Schaffer the Darklord (or STD) is an entertainer from New York with an act comprised of rap songs and stand-up comedy. From his many years as a drummer in groups like SF-based noise metal behemoths Burmese, STD harvests material dealing with sex, drugs, and rock bands. Imagine a Frankenstein-esque monster assembled from equal parts Prince, Ozzy Osbourne, Bill Hicks, Eminem and Darth Vader... all rolled into a jaded rock and roll ex-patriot, covering topics from Jesus zombies to post-apocalyptic clone sex.
Music Video