Around the World
By: The Costume King
What would you do if I said you could experience some international drinks and culture without having to travel anywhere? Well thats exactly what you get to do with an Around the World theme party. This is a fun party to have but can be expensive given all the different types of alcohol and décor you need to buy.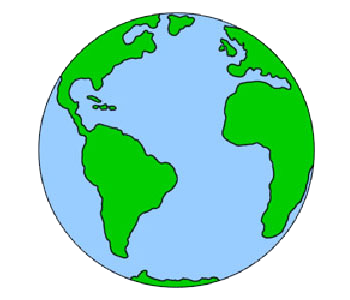 Setting Up
Set up is pretty straight forward. You want your guests to experience cultures from all over the world so turn each room of your house into a different country. A good start is to put up countries flags and banners in each room based on the theme of that room. Then keep decorating with that country in mind. If you have items that are from the country then place those around the room. Have an Irish room with flags, decorations, shamrocks, leprechaun cutouts, and a pot of gold. For the Mexico room decorate with green and red plus put out some beans, salsa and chips. For a Hawaiian room bring in some plants and have some leis for people to wear.

Alcohol
It is perfectly fine just to have this party thrown as a kegger but to get the full experience this party is supposed to bring you should have authentic foods and/or drinks of the various countries too. Having alcohol from different countries is the main fun part of this party. Everyone get to try cool drinks from all over the globe. You can do hard liquor drinks or to save a little money just have different beers from around the world.
Destination Ideas:
Mexico – Corona, Margaritas
Hawaii – Tropical fruity mixed drinks
Russia - for Vodka (White Russian)
Scotland – Scotch
Ireland – Guinness
Japan –Sake
What to Wear?
Technically you don't even have to dress up for this party and most people don't. If you are the host and you want people to dress up let them know. There are so many different costume ideas you can be. You can basically wear anything from around the whole world.
Costume Ideas:
Dress as a Tourist
Dress as a Sailor, Pirate, Military or Flight Attendant
Dress as your cultural heritage
Dress up in a countries traditional clothes
Send Us Your Party Photos
If you've thrown a party with this theme, please email us the photos along with your consent to use your photos on our website. We will publish it here.
Other Interesting Articles