Midsummer Night's Dream
By: The Costume King
Originally from the fairytale written by William Shakespeare this theme party was made popular by Hugh Hefner. Every August, as an annual event, Hefner throws a party by this theme at the Playboy mansion. Hefner also made this party a great excuse for the guys to lust over the incredibly sexy costumes the ladies were wearing.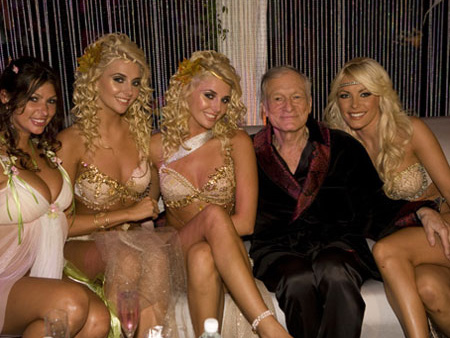 Setting Up
Since this theme is based on a fairytale and set in the time of the renaissance you should go in one of those two directions. One thing you can do is try to make it feel like the renaissance. Put some posters or pictures up of older paintings. Bring out souvenirs from Europe like a little mini David sculptures. Decorating like the renaissance can be hard and on the expensive side so an easier thing to do is go with the fairytale ideas. Make your backyard seem like a lit up forest. You want to the setting to feel like you are in a distance forest with only the moon to guild you. To help with this feel make the guests feel enclosed by plants. Light some candles around the party and place some dry ice in buckets of water in the plants so that it appears that mist is all around. You can decorate as much as you like for this party but you can make it look really awesome if you choose to!
What to Wear?
As far as what to dress, there are many different ways to go. You can dress up as one of the renaissance characters or a fairy. Most people end up dressed up as fairies, guys dress us bad troublesome fairies and girls dress up a sexy hott fairies. All you guys out there, if dressing as a fairy isnĺt your style then dress as one of the renaissance people, you can be a duke, a commoner, a peasant or even a jester! Just remember have fun with it and everyone will figure something out that works for them.
Send Us Your Party Photos
If you've thrown a party with this theme, please email us the photos along with your consent to use your photos on our website. We will publish it here.
Other Interesting Articles