Decades
By: The Costume King
It is loads of fun traveling back in time and dressing up as people did back in different eras. You will get some laughs in seeing what each person interpretation of the theme turns out as. It is also great just seeing how ridiculous it now seems that people used to dress up daily as they did back in the day.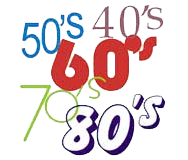 Different Decades
20s Roaring Twenties:
The roaring twenties was a time wear everyone was living large. The 1920s was known for prohibition, gangsters and jazz so set the stage like a speakeasy bar or a jazz club. The guys should dress in suits and top hats. The girls should be wearing cocktail dresses or flappers.
50s Grease: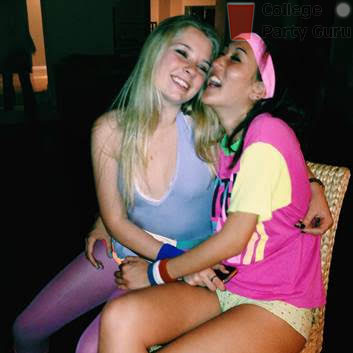 This theme party has set itself in stone by the characters in the movie Grease. Elvis was king and rock and roll had just hit the world by surprise. Guys should dress in white t-shirts, jeans and black leather jackets. Girls should dress in old style dresses or even a poodle skirt.
60s-70s Hippie:
The end of 1960s through 1970s was the hippie psychedelic age. Have some bean bag chairs out for this groovy gathering. Light the room up with candles and put piece signs banners around the room. Have some lava lamps aroung the room or hang tie die balloons around the room to brighten up the room. Play 1970s psychedelic music all night long to keep it in line with the theme. For dressing up wear flower pants, John Lennon glasses, a peace sing medallion and a hippie wig or wear a tie-dye shirt.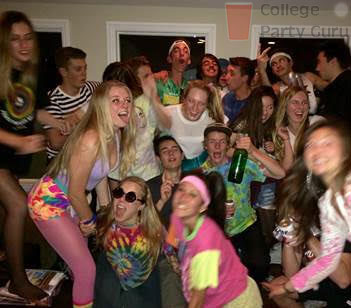 60s-70s Disco:
Not only was the culture of the hippie revolution going on in the 60s-70s but Disco was born. To decorate there are many things you can go to give your place disco fever. Have a beaded curtain over the entrance door. Make sure you have a disco ball hanging from the center of the room. Have a few strobe lights and a fog machine to get this party going. Guys should have big afros and the tight pants that flare at the ankles. Ladies should have straight hair and make sure your body sparkles and shines with glitter and bright makeup.
80s The Eighties:
For the 1980s theme party guests have many options on what to dress up as. People can wear big hair and dress in there jean jackets or the partygoers can wear flannel shirts and neon pants. Women can try the feathered hair style, while men can give a mohawk style to their hair. Play 1980s music all night long to keep with the theme.
90s Boy Bands: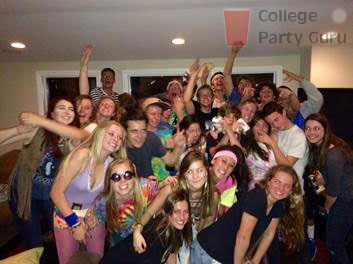 For a 1990s theme party your guests will be brought back to their childhood when Nsync, The Backstreet Boys and Brittney Spears were all the rage. You guess can dress up as their favorite boy member or famous person for that age.
Send Us Your Party Photos
If you've thrown a party with this theme, please email us the photos along with your consent to use your photos on our website. We will publish it here.
Other Interesting Articles