College Partying in South America
By: The Party Traveller
Most students jump at the chance to spend a semester studying in a foreign country, but few get the opportunity. The benefits of studying abroad are invaluable, not only for the academic perks, but also for the experience. As an international student, you'll want to indulge in all that South America has to offer, from the best universities to the most memorable college parties. The following places in South America are known hot spots for students, both native and international.
Mexico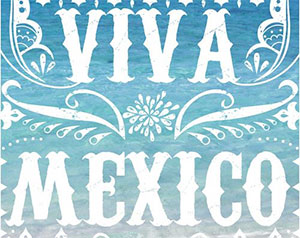 Mexico is often associated with tacos, sombreros, and tequila, but the country is much more than that. It has a unique culture and history that many international students come to know and admire. It is also quite favored for its music culture, which includes the traditional folk music known as Mariachi. Most students are attracted to the highly-developed, modern hubs in Mexico, including Mexico City, Cancun, and Tijuana.
Regionally, Mexico accounts for a major percentage of the top universities located in Latin America. In fact, more than 50 Mexican universities are currently included in the QS University Rankings: Latin America 2015, which includes a list of the top 300 institutions in the region. However, while the academics in Mexico are superb, college students also flock to South America for the atmosphere.
From the crystal clear Caribbean waters to the white sandy beaches, Cancun has long been a go-to party spot for college students. Sure, the area boasts world-class resorts and restaurant venues, but the real people pleaser is the nightlife scene. Cancun is a party hard city that doesn't stop until the sun comes up. The tropical paradise welcomes guests of all ages to come and celebrate their time in South America.
Not just for spring break, Cancun can be a beautiful area to visit year-round. The area is packed with hip night clubs, bars, and lounges where students can drink, socialize, and have a good time. Get to know your peers in a laid-back environment free of the pressures of college. Head to Mexico for the weekend after a long week of studying and tests, or spend your vacations on the sunny beaches of Cancun.
Cancun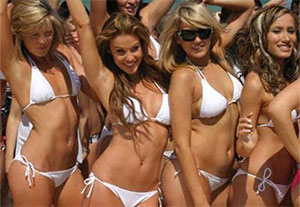 With its sandy beaches and turquoise waters, Cancun is a vacationer's paradise. For many college students, it's also the perfect place to enjoy spring break. As one of the most-visited spring break destinations in the world, Cancun attracts thousands of college students from all over the world to its gorgeous mega-resorts and postcard-perfect landscaping. Cancun offers a wide variety of activities and amenities to enjoy, from windsurfing to nightclub parties. Best of all, Cancun's affordable prices allow college students to live the life of a VIP without actually having to be rich or famous.
After several months of studying, you deserve a break from the stress of school. Cancun is the perfect place for college students to escape. Known as the number one place to party, this bustling Mexican city provides plenty of opportunities for fun in the sun, as well as an active nightlife. Just be aware that you need a valid passport, book or card to get into Mexico. In addition, all U.S. citizens traveling beyond the border zone as tourists or flying into Cancun will need to pay a fee for a Mexico tourist card, which costs about 190 pesos or $20.
If you're in Cancun as a college student, you'll likely want to stay close to some of the city's most popular nightclubs for tourists. This means you should find a good hotel in the Zona Hotelera, which is located near the northern tip of the barrier island. This also happens to be the location of one of Cancun's largest and most famous nightclubs. If you prefer to check out a Cancun beach party, you'll need to go five miles south to the Grand Oasis Cancun or Krystal Cancun, which also boasts large swimming pools. If you're a cash-strapped college student in search of the ultimate party city, Cancun is it. Learn more about what Cancun has to offer at CancunVIPVacationRentals.com
Costa Rica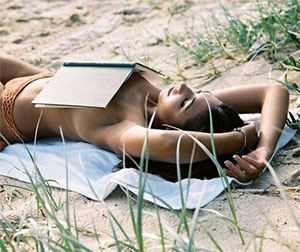 Many students head to nearby Costa Rican beach towns to experience all that the area's nightlife has to offer. Fridays and Saturdays are when the clubs and bars are hopping with people who love to party, with many places offering ladies night which can be tons of fun for larger groups of gals. Costa Rica has its fair share of clubs, which are typically your standard dance clubs, and "nightclubs" which many refer to as strip clubs.
The atmosphere in Costa Rican clubs is generally laid-back and fun. For music, most Costa Rican bars and clubs play hip hop, house, salsa, reggaeton, cumbia, merengue, and popular rock hits from the 80's and 90's. In many of the local establishments, karaoke is a widely seen activity that both amateurs and professional singers engage in to belt both English and Spanish tunes.
Entertainment and Nightlife:
If you're visiting Costa Rica, be sure to check out the nightlife district. Men and women of all ages spend time here for bachelor parties, bachelorette parties, birthday parties, or just a girl's or guy's night out. From Costa Rica ATV jungle and waterfall tours to fishing charters at sea, there is much to do and experience. Visit Bachelor Party Bay Costa Rica to check out all the area has to offer.
Not sure what areas in Costa Rica you should visit first? Tamarindo is one of the area's most developed and accessible tourist towns, located in the central west coast of the Nicoya Peninsula. San Jose is another populated area and the capital city of Costa Rica. Be sure to do your research before heading out to decide which areas have the entertainment options you seek.
Colombia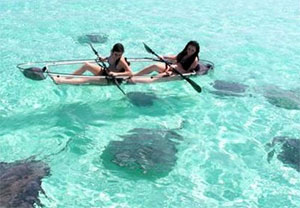 Colombia nightlife is relatively quiet Sunday through Wednesday, but once the weekend hits, all bets are off. The area features a variety of clubs and bars, which generally stay open until 2 to 4 a.m. Attendees can expect to hear a lot of "crossover" music, which means that the DJ mixes popular genres of Latin music, such as vallenato, salsa, cumbia, bachata, and merengue.
Cali is the nightlife capital of Colombia, and home to a wild nightlife scene nearly seven days a week in the local salsa clubs. Medellin is also known for its buzzing nightlife scene, especially on the weekends. The area has some of the best clubs in South America, including Mango's. If you're in Colombia, you'll also want to visit its other major cities, including Santa Marta, Bogota, Barranquilla, and Cartagena.
Entertainment and Nightlife:
Speaking of nightlife, students looking to party and have a good time can enhance their stay by planning ahead of time for their trip. There's much to do in Colombia besides party and drink. Splurge on a personal driver and take a tour through the city, or inquire about a VIP host that can get you VIP entry into some of the best clubs with special seating. Visit Colombia VIP Services to check it out.
Cartagena is another party hot spot you'll want to experience for yourself. With a plethora of clubs and bars, you'll never get bored. Media Luna, Saint Roque, Ciuded Movil, Mister Babilla, and Café Havana are just a few great places to visit. Get yourself a nearby hotel and stress-free transportation and enjoy all that Cartagena has to offer, from beaches and bars to restaurants and tours.
Panama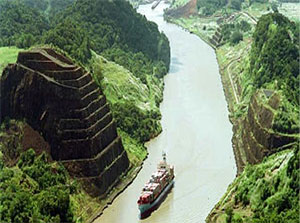 People in Panama love a good party, and this love is reflected in the many clubs, bars, casinos, and pubs located across the region. The biggest nightlife scene can be found in three sectors of Panama City, the capital and largest city in Panama. These sectors include Caso Viejo, a historic Spanish Colonia sector, Amador Causeway, which connects a string of Panama Bay islands, and the business district.
When the sun goes down, the college kids come out to play. Most of the nightclubs in the area open at 10 p.m., but don't get too busy until midnight or later. Similar to the club scene, many of the bars and pubs in the area also feature live DJ music, and occasionally a lounge area and dance floor. Happy hours are the norm for those who enjoy drinking when it's most convenient for them.
Entertainment and Nightlife:
The nightlife scene in Panama does not disappoint. Want to see it all? Consider a nightlife tour from VIP Panama. Feel like a true VIP with airport pickup in a luxurious limo that will bring you straight to your hotel or wherever you desire to go. While in Panama, try to experience the region as a whole, from the high end hotels and restaurants to the upscale clubs and attractions.
For students attending college in South America, take a load off and enjoy the beautiful continent and its friendly and diverse cities and nightlife options. There's much to do, see, and experience during your stay in Mexico, Costa Rica, Colombia, or Panama, and you won't want to miss a single minute of the fun and excitement that's yet to come.
Other Interesting Articles