Lifeguard Bros and Surfer Hoes
By: The Costume King
Whether you live near a beach or are stuck in the deepest reaches of the inner city, everybody loves a little beach action. Even if the beach is just inaccessible to you, though, this little college party theme could really put you in the summer mood. Lifeguard Bros and Surfer Hoes brings out the best of beach-partying while also ensuring the men of the party get to glimpse a few sexy bikini-clad vixens along the way.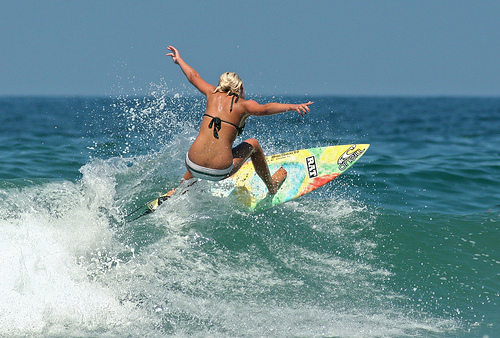 Setting Up
Here, we have two different set ups, so let's break it down for you.
At The Beach:
This is if you are in the proximity of a beach and would much rather drag the party down there. Simply find a private section – of course, a space that you're not trespassing on – and call it your own. Throw down a few coolers, beach umbrellas, set up some music, and you're ready. If you're into barbecuing, bring down a grill and throw on some dogs and burgers.
To entertain, it may be a good idea to bring a football or a volleyball set. Not everyone is going to want to hit the waves or wade in the water, so make sure you have some land-bound entertainment.
Since you'll be at the beach, you may want to provide your Lifeguard Bros with some life-saving implements and your Surfer Hoes with a surfboard.
On Campus:
So you don't have access to a shore and need to throw this bash on solid ground? No problem. Go to any party store and look for beach décor. We're talking hanging lanterns, beach balls, scattered seashells, some beach chairs; anything that reminds you of a beach. Go a little more tropical and pick up some faux palm trees. They even have ones that light up that are pretty cool. Want to really have that beach feel? Throw on a CD of beach sounds, like waves and seagulls. It's ill advised to throw around some sand, but you can always find bottled sand to place around for those little touches.
As there is no need to physically use surfboards and lifeguard gear, you can just have one or two laying about for decorative purposes.
Regardless of where the party is, your selection of alcohol will probably be the same. Tropical drinks, like Pina Coladas, are a perfect choice, as is the aptly named Sex on the Beach. Serve these in colorful cups or fake coconuts that you can find at a party store.
What to Wear?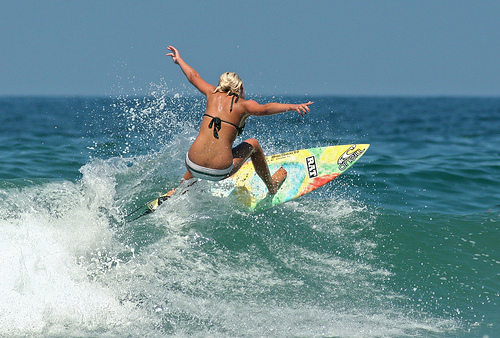 Pretty self explanatory – Guys should show up in lifeguard wear, which really means a bathing suite and maybe a matching wind breaker. Gals should look like they're ready to hit the waves. While most will take this as an opportunity to wear the skimpiest bikini they have, a true surfer will show up in a wet suit! Whatever you decide to wear, just make sure it's beach appropriate.
Send Us Your Party Photos
If you've thrown a party with this theme, please email us the photos along with your consent to use your photos on our website. We will publish it here.
Other Interesting Articles