Party Supplies
By: The Party Guru
Ready to throw the best party of the year? Well we have some party supplies that you're going to have to check out! Whether it be Jello Twist Shot Cups or a Double Header Beer Funnel these party supplies will make your party rock. Browse through our recommendations or visit our Bar Store for even more ideas.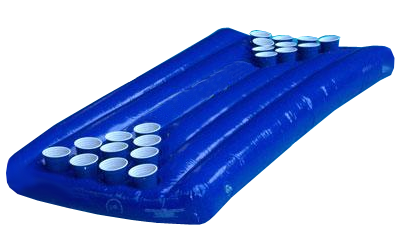 Itís a Raft, Itís a Table, Itís a Game! Itís Portable and Inflatable Beer Pong! A great invention for all to enjoy. Play it in a pool, move it from party to party with ease, and even set it up in your bar for "beer pong tournament events".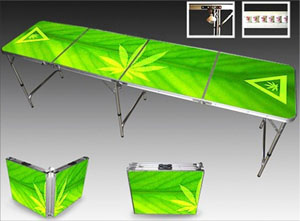 Looking for a sweet beer pong table? Well we definitely recommend that you take a look at this one. This Green Leaf Professional Beer Pong Table is a unique design, sporting many additional features, complete with a stainless steel bottle cap opener attached and a ping pong ball holder rack.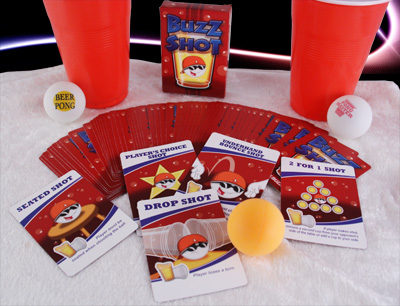 Have a hard time starting up a conversation with those you don't know? Bring Buzz Shot Beer Pong Card Game along to a party and you won't have that problem! This card game has simple instructions on how each player's "Shot" is performed. For more information on how to play this game take a look at our Buzz Shot rules.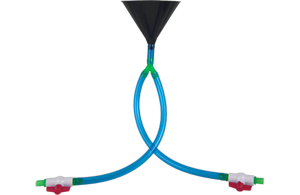 If you are looking for a fun way to bond with your buddy... then look no further! This double header Beer Bong has fun written all over it and should be busted out at your next party. The world of Beer Bonging just keeps getting better.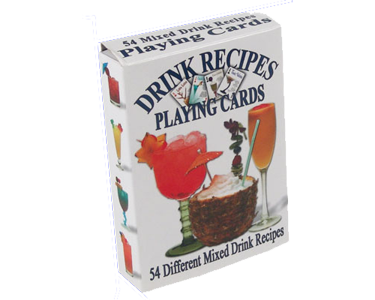 Drink recipe playing cards are great for playing an exciting game of cards with friends or mixing drinks for a cocktail party. Each set includes 54 drink recipes and each card is embellished with a recipe and color photo of the drink.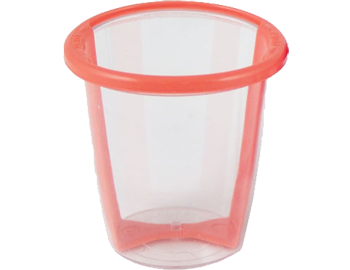 Jello Shots are hot everywhere now! Whether you own a bar or just love making them for parties, this is one of the best jello cup solutions out there. When taking a jello shot, everyone's biggest pet peeve is not being able to get all of the jello out. The Jello Twist Shot Cup is specially designed to prevent the jello from sticking to the edges.
Other Interesting Articles