Sexiest Theme Parties
By: The Party Guru
Are you looking for a theme party that gives all the ladies an excuse to dress "extra" nice? Well we have the top five sexiest theme parties to make your next weekend a success! We know everyone wants a good theme party to make their weekend house party more fun. Take a look at these theme party ideas to make your next ragger the hit of the weekend. Click on party's name for details on how to dress and for full costume ideas.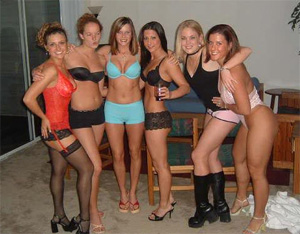 This is by far the sexiest of all the theme parties. This party gives the girls a reason to dress up slutty (Lust/Envy) when they go out and the guys an excuse to dress lazy (Sloth). When girls dress up as Lust or Envy they get to show some skin and dress extra scandalous. Pick a sin and have a good time.
The Midsummer Night's Dream Theme Party inspired by the one and only Hugh Hefner is a sure fire way to make your next party extra special! If anyone knows how to throw a sexy party, it's definitely Hefner. The girls get to dress up as hott, sexy fairies while the guys dress up as characters from the Renaissance.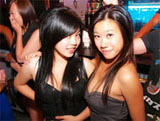 This theme party is both classy and sexy! All the girls dress up as sexy office secretaries, which is every guy's fantasy. Who doesn't like the office bimbo? Then the guys dress up in nice business attire. Who doesn't like feeling like a badass in a full suit? This is a great party for fraternities and sororities to get together.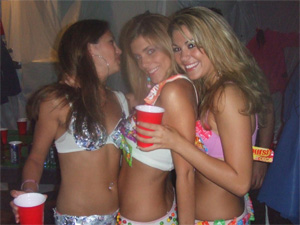 This party is all about party goers showing up in "anything but clothes". Whether it be girls dressing in just a piece of duct tape across their chest or only body paint, this party gives everyone a reason to dress hott and scandalous. The more risqué the costume ideas, the more fun this party will be!
Other Interesting Articles