Strip Club Partying
By: The Party Guru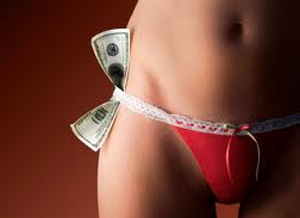 Ever been out to a strip club? Hot girls dancing for your enjoyment, grinding on the pull to arouse you and stripping naked for your pleasure but the environment definitely leaves some room for the imagination. Instead of being left at the club with blue balls we'll show you how to take the party home with you and to your next party.
Party Entertainment
A little adult entertainment at a college party never hurt anyone. Everyone is just looking to have a good time when they go out. Bring that strip club into your living room during your next party. Getting wild and having a good time is what makes any party good fun. The next time you have a get together you can put on a live strip club on your computer or television screen for a little entertainment. It will definitely bring about an epic night.
We have partnered with the worlds only and first online strip club to let all of you party harder. Bring some strip club entertainment home with you and to your next party. 2001Live.com is giving away a 100 free one month subscriptions just too all you College Party Guru readers. The first 100 people to email 2001LiveStaff@gmail.com will receive this special offer. No spam, no porn, no gimmicks shoot our friends at 2001Live.com an email and they will hook you up. Online Strip Club Preview 2001 Odyssey Online Strip Club
At 2001Live.com, any viewer can enter the virtual atmosphere of the 2001 Odyssey Strip Club. With a main stage, money shot, shower and dressing room camera, youíll be able to sit back and relax as if youíre there. Ever have a conversation with a stripper? Nowís your chance. Talk for free with one of the hundreds of strippers just waiting to entertain your desires. Enter a private chat and let things get real kinky.
Your experience perfectly mirrors that of a physical club. And letís be honest, sitting in an actual strip club merely contributes to a painful blue-ball every night. No matter how much she grinds up on you, youíre not achieving the glorious finish. With 2001Live.com, have it your way wherever you are. Yea, you know what Iím talking about. Itís the best of both worlds. Plus if thatís not your style you can light up any party with a little entertainment for all your guests. Maybe this entertainment will even inspire some of the ladies to have a little fun of their own (if you know what I mean). College Party Guru is always looking for the next way to spice up your party and we hope this will help!
Other Interesting Articles